If you've been watching any of my YouTube videos lately, or watching any of my Instagram Stories, you'll know that I've been big on self-care lately. Self-love is of course the over-arching goal, but self-care is what I figured I needed to practice—taking better care of myself mentally, physically, and spiritually.
Yes, there are tons of other wholesome activities and practices that you can do to take care of yourself without the use of ANY products…but sometimes they do help. So here are my current favourites products that I've been incorporating into my self-care practice.
Pink is a fizzer, meaning when you drop it into your bath, it will fizz away and create dreamy pink streaks in your bath water. This pretty baby smells like… sweet candy with notes of vanilla. It. Is. Fabulous. Seriously amazing stuff.
This pink bath bomb soaks away to streams of pink, purple, and blue and smells like a lavender dream. What more do I really have to say? It's the PERFECT bath bomb for relaxation.
Lush Sleepy Body Cream & Twilight Body Spray
Am I currently a little Lush obsessed? Maybe just a little. Sleepy body cream and Twilight body spray have the same Lavender and Tonka scent as the Twilight bath bomb and seriously if you haven't tried it yet, you need to. My favourite out of the three is definitely the sleepy body cream. That stuff has been like crack to me. The scent is heavenly and it leaves your skin feeling SO amazing.
To top it off, I'll spritz Twilight over my sheets and the two together make the PERFECT bedtime combo.
You can really replace this one with any diffuser, but the Saje Aroma-Ohm diffuser in Stone is my absolute favourite. Not because it works particularly better than any other diffuser I've used, but just because it is so aesthetically pleasing.
This has got to be my favourite diffuser oil to date. The mix of Pine and Sandalwood is really my perfect scent. I would probably honestly wear this as a perfume if they made one. The great thing about any of their oils, is that you can do so much with it. Take a few drops in a spray bottle with water and you can spray it on your sheets/bed. Put some in scentless soap and you'll have an amazing new soap. The possibilities are endless.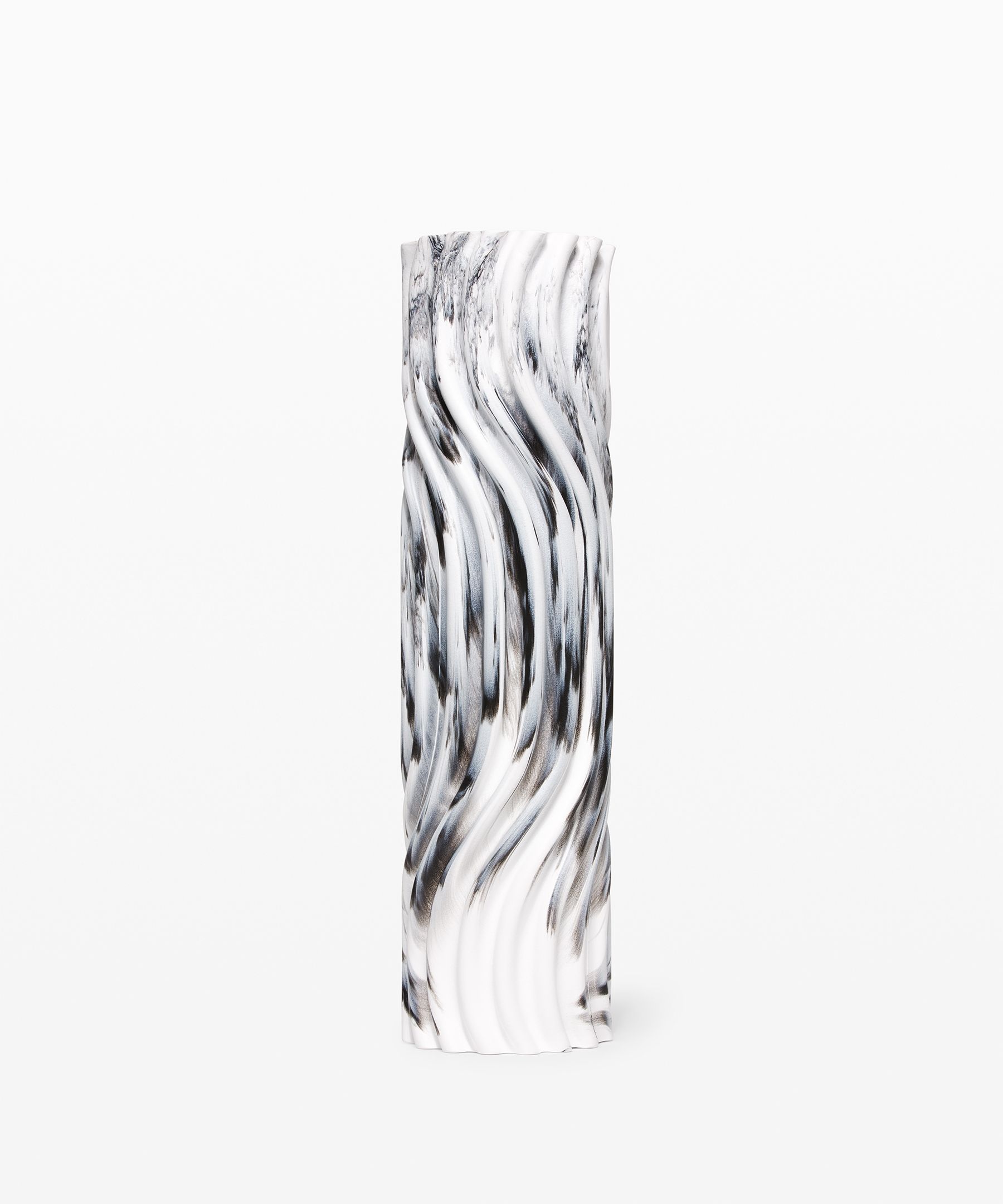 I honestly thought the design of this roller was ingenious. I would usually recommend anyone to go and just get a cheap foam roller from Winners or Amazon, but this Lulu one is worth it. It's essentially a 2-in-1 roller with the smaller side being great for your back and larger one great for your arms and legs. The grooves and textures are also different so they will massage you a little differently. Having a job where I am sitting all day has been TERRIBLE for my body so foam rolling has literally been saving my life.
These are all definitely little treats in my self-care routine, but sometimes it's a little bit necessary.
Let me know if you've tried any of these products and what you thought.