This article may include affiliate links, which at no cost to you, Speak Of The Angel earns a commission from if you click through and make a purchase. 
I've been on a serious workout kick lately, and I'm super proud of myself for it. And you've probably heard me say it before but wearing the right work out clothes gives me the extra motivation I need to get my bum to the gym. I've been trying to experiment with lighter colours since it's summer, and have been straying away from the dark navy and black sets I usually go for.
So here are my current favourite summer workout clothes!
The Flow Y Bra Nulu in Serene Blue has honestly been one of my go-tos as of late. I think it's SUCH a cute colour. It's this light blue-lavender, and it pairs great with any light-coloured bottoms. And it's ON SALE right now.
I wear the Serene Blue bra above with these Wunder Under High Rise Tight in the Full-On Luxtreme fabric in Flower Pop White Silver Lilac. Wow, that was a mouthful. These are SO CUTE. I love the pattern and the fit, and the fabric is curve-hugging, comfortable, and totally squat proof. I usually don't like going for such light bottoms, but these look great on me and I love them.
I own one outfit from Outdoor Voices but am wanting to buy SO MANY MORE. Too bad they currently only ship within the US, otherwise I would drain my bank account for them.
Obsessed with this tri-tone 7/8 Springs legging in their seasonal colour. UGH, it's so cute. Having both the blue and the pink in one pair of leggings gives you more freedom on what colour top you want to pair it with.
The bra that I own from them is the Steeple Chase bra. I love the cut out in the middle of the bra, it works great for me because I am quite small-chested which means even though this is a low-cut bra with a cut-out, it doesn't look "slutty" or do I feel over-exposed in it. I own it in the classic Dove colour, but to match the leggings above, I'd get it in Rose Quartz.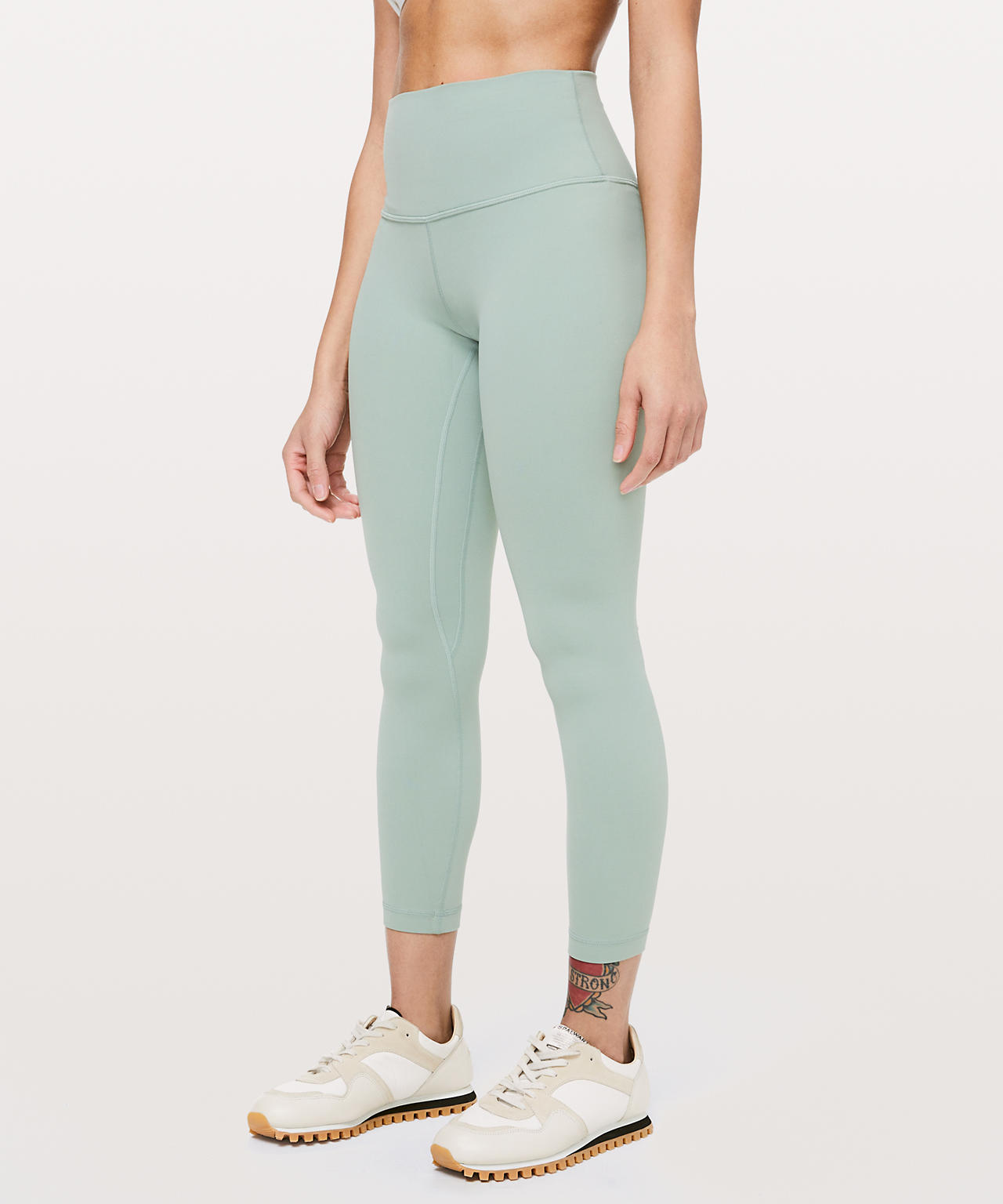 I know I already mentioned Lululemon above, but they make some of my favourite legging fabrics EVER. Specifically the Align Pants. These are the definition of SOFT, and I own a couple of pairs of these. Although they don't recommend these for the gym, I think they're GREAT for the gym. Super lightweight, breathable, soft, comfortable, squat proof…I've never had an issue with these at the gym. Plus it feels like you're wearing next to nothing so for those extra sweaty hot gym days, you're not feeling restricted at all. Love the Palm Court colour. These are also ON SALE RIGHT NOW. So for reals, go and get them.
Again, as a girl who's a part of the itty bitty titty committee, I'm not too worried about wearing low impact sports bras even when I am doing heavy lifting at the gym or even cycling.
The Lululemon Free To Be Wild bra is another one of my favourites from them. Although it looks unsuspecting in the front, it's got crossed straps in the back for a fun, interesting look.
And that's all! Seriously straying from my typical gym looks with these colourful summer pieces, but I'm loving it. What's your favourite workout wear brand?